Achievements
We see each project as an opportunity to do our best by helping you promote your business. We are proud of our accomplishments, because the results show that team work pays off!
Success story
innovate to differentiate
For the last several years, a Quebec brewery was offering the same gift with purchase. PG Tex suggested that the client could change the consumer's buying habits by using a different approach. A new promotional product was selected and produced.
The result: the product attracted the clientele and sales increased significantly!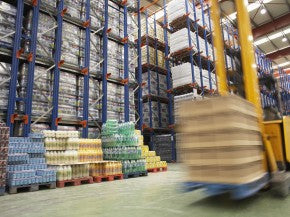 Success story
an inventory problem
A business employing 250 people had problems managing its uniforms. The process was complicated and required a lot of time from an employee, even though it was not her primary task.
PG Tex recognized the problem and suggested taking over the uniform management at its own warehouse. Now the uniforms are delivered to the client at the right time, which frees up both storage space and employee time!
Success story 
the need for speed!
Some promotional product companies let out a discouraged groan when a client asks for a rush order. At PG Tex, we prefer to see it as a challenge!
That's what happened with a company that needed a phenomenal amount of bags for a store promotion. Thanks to its knowledge of suppliers and its shipping experience, PG Tex was able to produce and deliver the huge order within the deadline.
This tour de force earned PG Tex many cheers from the company!